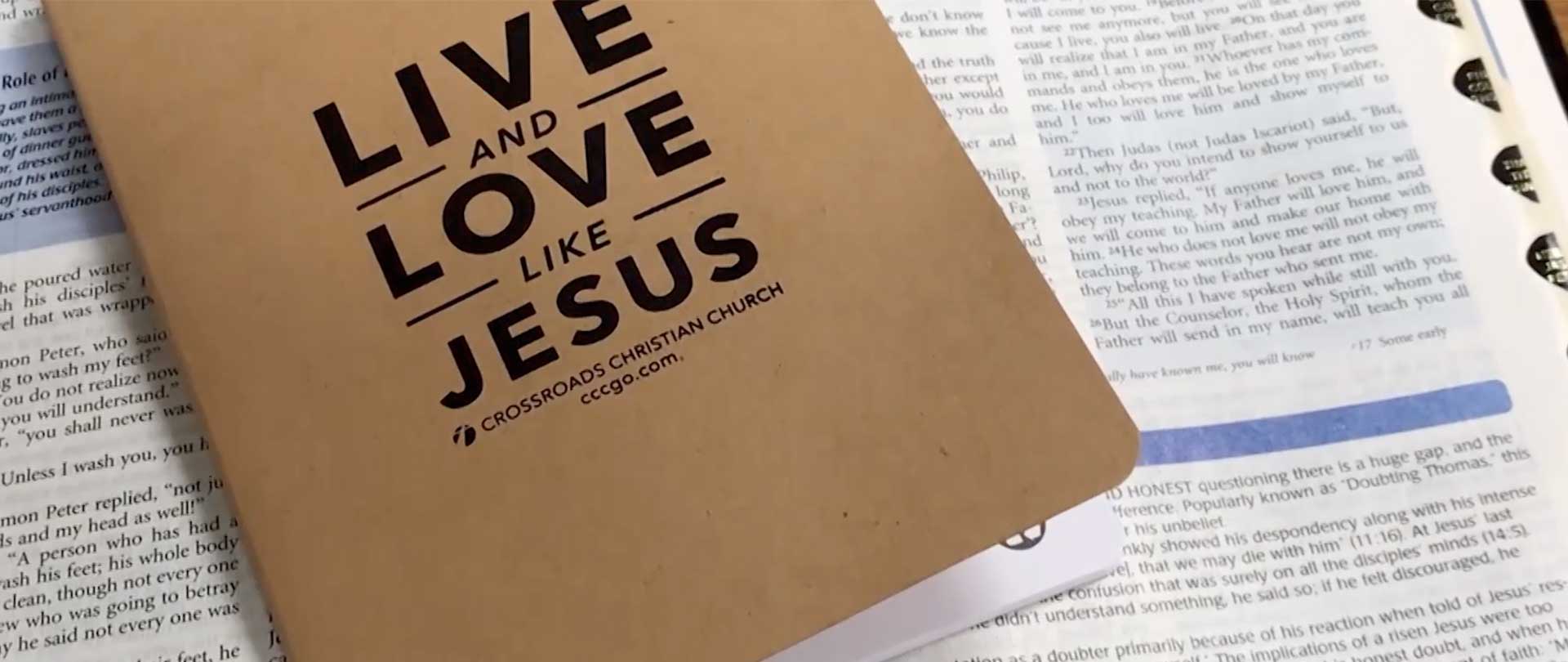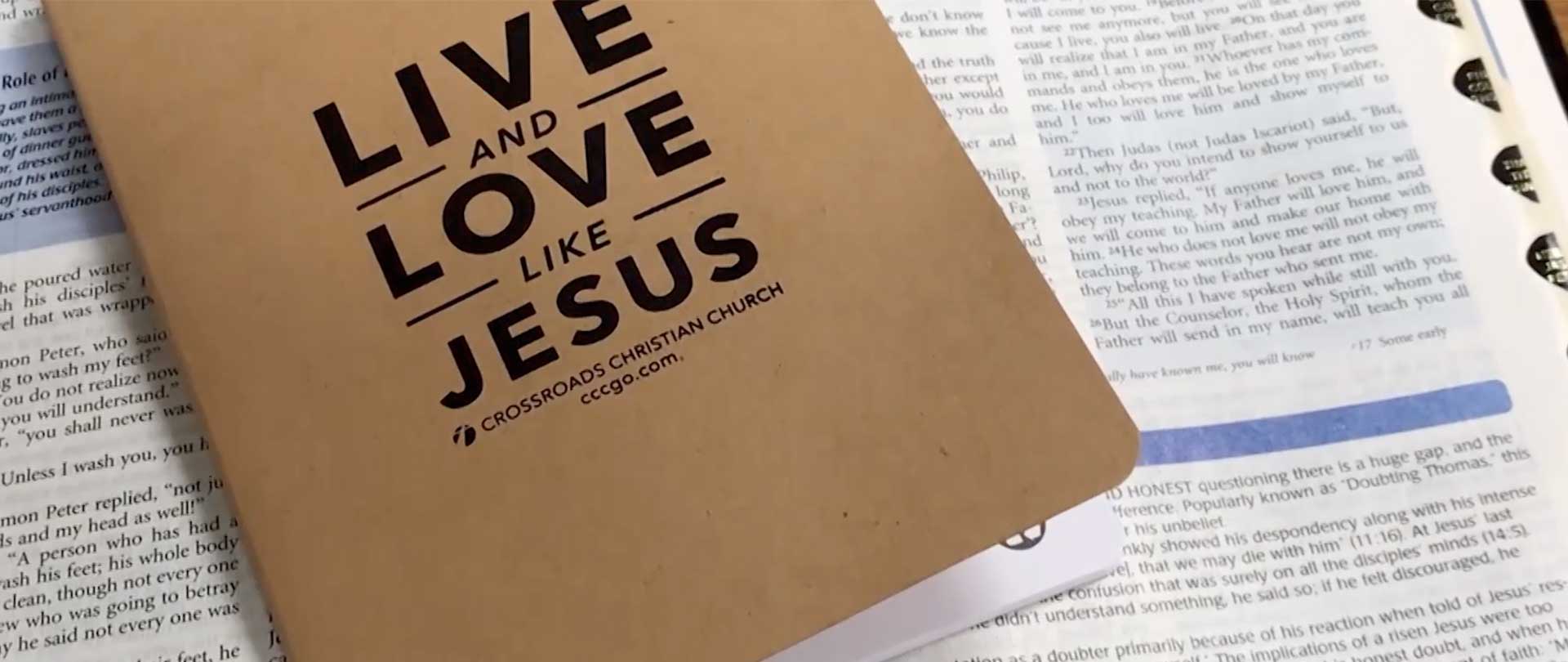 OUR BELIEFS ARE THE FOUNDATION FOR WHO WE ARE AND WHAT WE DO.
Following Jesus means that we are equipped to grow in our understanding of who God is and what He is doing in the world. This must be based on what the Bible says about God, and not just our perception of what He might be like. Here are our essential beliefs:
The Bible: God Speaks
The Bible is the living Word of God, applicable to every person throughout every time period in history. The Bible is not only the measure and standard of truth, but truth itself. The Bible is the authoritative and inerrant Word of God; it is God's revelation about himself to man. It is historically accurate and internally consistent as it tells a story of redemption and points us to see God's plan and to understand the saving grace of Jesus Christ. God used over 40 different authors to write the 66 books of the Bible, all divinely directed by the Holy Spirit.

2 Timothy 3:15-17
"...and how from infancy you have known the Holy Scriptures, which are able to make you wise for salvation through faith in Christ Jesus. All Scripture is God-breathed and is useful for teaching, rebuking, correcting and training in righteousness, so that the servant of God may be thoroughly equipped for every good work."

Proverbs 30:5
"Every word of God is flawless; he is a shield to those who take refuge in him."

The Trinity: God Is
There is one, true, living God who is perfect in all His attributes and eternally exists in three persons—the Father, the Son, and the Holy Spirit.

Matthew 28:16-20
"Then the eleven disciples went to Galilee, to the mountain where Jesus had told them to go. When they saw him, they worshiped him; but some doubted. Then Jesus came to them and said, 'All authority in heaven and on earth has been given to me. Therefore go and make disciples of all nations, baptizing them in the name of the Father and of the Son and of the Holy Spirit, and teaching them to obey everything I have commanded you. And surely I am with you always, to the very end of the age.'"
---
Humanity: God's Image
We love people because every person was made in God's image. All people from all races, nationalities, and genders are created in the image of God making every life sacred from conception. Though we are the pinnacle of God's Creation, all mankind has sinned and is prone to utter depravity—we have willfully rebelled and disobeyed God. Therefore, apart from the atoning sacrifice Christ made on 
our behalf, all people are hopeless, lost, and deserving of eternal separation from God.

Genesis 1:26-27
"Then God said, 'Let us make mankind in our image, in our likeness, so that they may rule over the fish in the sea and the birds in the sky, over the livestock and all the wild animals, and over all the creatures that move along the ground.' So God created mankind in his own image, in the image of God he created them; male and female he created them."
---
Salvation: God Pursues
Salvation is a gift from God of forgiveness and a promise of an eternity in Heaven. Salvation isn't earned through good works, self-improvement, or religion; it is given by grace through faith in Jesus. Being reconnected back to God is based on the work of Jesus on the cross where He sacrificially died bearing the sin and punishment of all mankind, paying the price required of sin for all those who believe in Him.

Ephesians 2:8-10
"For it is by grace you have been saved, through faith—and this is not from yourselves, it is the gift of God—not by works, so that no one can boast. For we are God's handiwork, created in Christ Jesus to do good works, which God prepared in advance for us to do."
---
The Church: God Sends
The church is more than a physical building. The church represents all who believe in Jesus and are called to spread His love to the ends of the earth. It is a community where anyone can belong. All true followers of Jesus are called to take an active role in the body of a local church.

1 Corinthians 12:27
"Now you are the body of Christ, and each one of you is a part of it."
---
Learn more about Crossroads Christian Church
Crossroads Christian Church Bylaws
Crossroads Christian Church Articles of Incorporation
Crossroads Elders and Leadership
Crossroads Vision and Mission