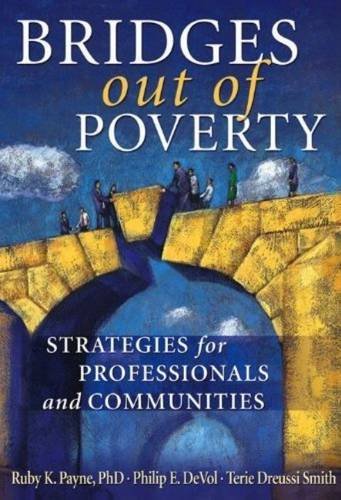 The Bridges Out of Poverty Training is a comprehensive approach to understanding poverty.
Bridges Out of Poverty uses the lens of economic class and provides concrete tools and strategies for a community to alleviate poverty.
Participants will review poverty research, examine a theory of change, and analyze poverty through the prism of the hidden rules of class, resources, family structure, and language.
We invite you to join us!
ONLINE TRAINING
When: Tuesday, March 30
Time: 6:30 - 8:30 PM
Where: Zoom
Cost: Free to all
For questions about Bridges Out of Poverty, please contact Jaci Ackerman at 812-518-1429.