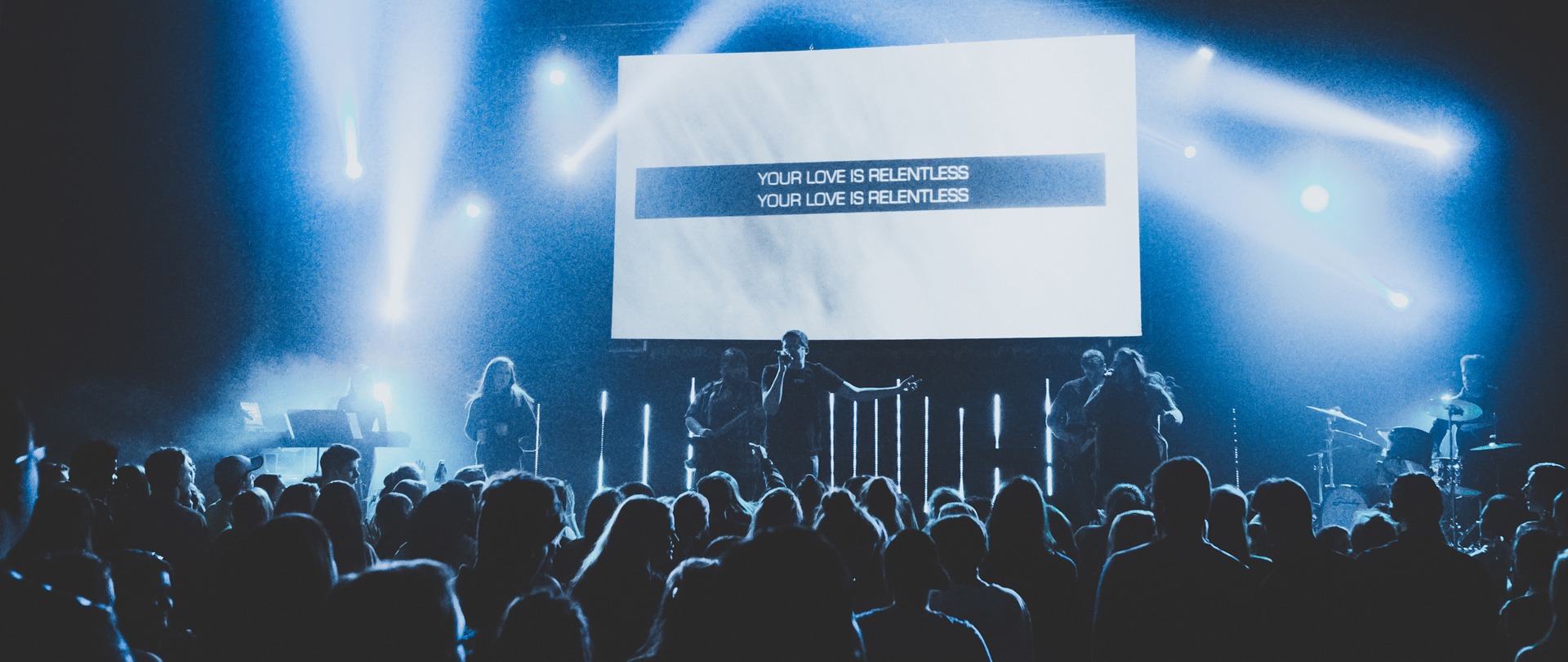 If you're in high school, you've come to the right place. We're here to help you explore, answer questions, find new friends, and grow your faith.
Come check out what's happening on Wednesday nights during our YTH service, check-in begins at 6:30 PM and service begins at 7:00 PM in the Student Theater.
If you would like to volunteer in the High School Ministry — we would love to meet you! We appreciate your desire to partner with us in leading students and serving the next generation. Contact Sara Kirkland with any questions at 812-518-1406.
+

YTH Summer Camp
June 27-July 1

YTH Summer Camp
June 27-July 1

YTH Summer Camp - It's about to happen! Tribe Leaders are ready. Are YOU ready? Cost is $199; $20 will save your spot.

For any questions, please contact Katie Orth at 812-518-1436.

+

Summer Mission Trip
Jacksonville, FL
July 7-13

In Jacksonville, Florida there are still many families suffering through the damage left by Hurricane Irma and the devastating flooding that followed. Numerous families are still unable to return to their homes due to significant damage.

Middle School and High School students, along with adult leaders, are heading to Jacksonville on July 7 and returning on July 13. While there, they will assist some special familes with clean up and construction projects.

Please consider praying for the team that is going and, especially, for the families they will serve.

Remaining Team Formation Meetings:
June 10 and July 1
12:15 PM-1:15 PM
Student Loft

+

YTH Wednesdays
7:00-8:30 PM, Student Theater

Crossroads YTH is always engaging, creative and a great place to meet Jesus. Every night is full of relationship building, teaching, and a whole lot of fun. Come join the crowd on Wednesday nights!

Sundays, 10:45 AM, Worship Center

Our high school students sit together and worship with the rest of the church on Sunday mornings. (Be sure to come at 10:00 AM for free donuts and a student-led Bible study before the service starts.)

+

Family Ministries
Summer Calendar
2018

MAY
May 26-June 6, Myanmar Mission Trip (Grades 9-12)

JUNE
June 4-8, Camp Alive (4 years old-Grade 5)
June 16, Charlie Brown Camp (Kindergarten-Grade1)
June 17-22, Middle School Camp (Grades 6-8)
June 27-July 1, High School Camp (Grades 9-12)

JULY
July 1-5, Kids Camp (Grades 4-5)
July 7-13, Jacksonville, FL Mission Trip (Grades 6-12)

As camp registrations open (dates vary), visit cccgo.com/events for details and registration information.

Our high school small groups meet on various nights during the week to help students grow closer to God though accountability, Bible study, and mentoring. Small groups provide a great atmosphere to learn more about God's word, meet people, have fun and build relationships.

Boys Small Groups:

Kyle Hayden
Chad Jameson
Garrett Criag
Sundays, 5:30 PM, Kyles House

Cam Bardwell
Tyler Steckler
Wedesdays before YTH, 6:00 PM, Crossroads EL150

Greg Stewart
Trevor Martin
Wednesdays before YTH, 6:00 PM, Crossroads EL151

Jordan Reiser
Brandon Jones
Mondays, 7:00 PM

Andrew Gurtcheff
Ben Brown
Mondays, 6:30 PM

Girls Small Groups:

---

Alison Bond
Maria Hensley
Jenna McClary
Tuesdays, 6:30 PM, Jenna's House

Sara Hayden
Lexi Ruark
KJ Townsend
Sunday Afternoons, 1:00 PM, Sara's House

Jenna Weir
Janell Bessler
Sundays, 6:30 PM

Megan Thompson
Monday's, 6:00 PM, Megan's House

Brittany Reiser
Taylor McDowell
Mondays. 6:30 PM, Brittany's House

Dawnya Taylor
Amaris Stewart
Sunday Mornings, 9:00 AM, Crossroads 223


YTH Worship Team


Be a part of the worship band and vocal teams for our YTH Worship. These rotating groups rehearse on Tuesdays in the Student Theater.

For more information, call Joel Hensley at 812-518-1466 or:

---

Youth Choir (Grades 6-12)

We're excited to announce that the Crossroads Youth Choir is now partnering with the Foundry Center for the Arts! Click here for details.

Ross Langston
High School Ministry Pastor

Ross was born in Dunn, North Carolina, and met his wife Niki at Southeastern University in Lakeland, Florida. Both Ross and Niki have a heart to reach our city and beyond, with the life transforming message of Jesus. They strongly believe in the next generation, and value the wisdom and guidance of those who have gone before us.

Contact Ross at 812-518-1487